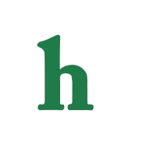 "Are You The One" season 2 premiered on MTV this week, and fans got a glimpse of the new cast, and immediately tried to size them up. Paris and Pratt were the standout couple of the first episode, and are already being compared to Chris and Shanley from season one.
'Are You The One' season 2: Paris and Pratt the new Chris and Shanley?
Paris and Pratt met on the first night in the "Are You The One" house, and instantly hit it off. After winning the first challenge, they were stoked to head out on the first date with two other couples.
However, the more they got to know each other, they more they were sure that they were each other's perfect matches, and did not want to go into the truth booth to find out for sure, but stay in the house and hang out and party together as well as with the rest of their cast mates.
So, Paris and Pratt decided to make up a fake story about how they had a huge fight over religion, and really didn't have that much in common, leading others in the house to send another couple into the truth booth, basically wasting one of their limited opportunities to find a perfect match, which angered the rest of the "Are You The One Cast."
'Are You The One' season 2: Are Paris and Pratt a perfect match?
Later, during the first match up ceremony, Paris and Pratt were paired together, and it was revealed that the gang had two perfect matches, but where Paris and Pratt one of them?
Will it be confirmed that the couple really are a perfect match, and found each other on the first night, or will they end up like "Are You The One" season one couple, Chris and Shanley, who chose love over playing the game, and ended up not being each other's matches?
It will be interesting to see how it all plays out for Paris and Pratt during "Are You The One" season 2.
Did you compare Paris and Pratt to original "Are You The One" couple Chris and Shanley? Tweet us @OMGNewsDaily or leave a comment below.