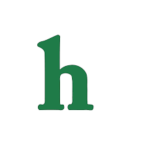 The "Are You The One" cast reunited on stage for the reunion show, and it was non-stop drama for the entire hour.
The 'Are You The One' reunion was crazy and full of drama!
We're breaking down the biggest moments from the "AYTO" reunion, and revealing every bombshell and piece of information you need to know about what's going on in the lives of the contestants now.
Simone/Dre/Ashleigh:
While Simone and Dre were proven to be a perfect match, the pair didn't seem to like each other much during the show. However, on the last night when the cameras quit rolling the pair admittingly hooked up, even though Dre had a relationship with Simone's close friend, Ashleigh.
Ashleigh was not happy about the revelation, and obviously felt betrayed by Simone, but handled herself with class on the show.
Meanwhile, Dre was reluctant to answer questions about the bombshell that he was married at the time of the competition.
He admitted to having a 2 year old son, and that he and his wife are separated.
Simone/John/Jacy/Scali:
Before Simone was hooking up with Dre in the house she was hung up on John, who ended up not being her match. However, John, or J.J. as the gang calls him, was smitten with Jacy. The only problem, so was Chris Scali.
Simone and Jacy nearly came to blows over J.J., but Jacy moved on to Scali, who is her perfect match.
As Simone cried over being rejected by J.J., Jacy revealed that she's very much "in love" with Scali, who called his match his "soulmate."
However, in true Scali fashion, he revealed that why he loves Jacy, he's not ready to settle down.
J.J., who is angry at this point, tells Jacy that Scali revealed he's been hooking up with other girls. After a check of his text messages nothing is proven, and Jacy says she doesn't believe what John has to say.
Wes/Kayla/Ryan/Jess
While Kayla and Ryan were one of the big couples in the house throughout the season, it all came to a halt when Ryan just couldn't take it anymore.
Kayla then moved on to Wes, who was her perfect match. While the cast members told Kayla she was a hypocrite, and always contradicting herself, and basically just wanting attention, it was revealed that Kayla and Wes were not together.
In fact, Wes barely spoke during the reunion. Although he did give good face!
Meanwhile, Jess and Ryan looked adorable together, and it was revealed that Jess had visited Ryan in Colorado, but there was no hooking up.
However, Jess isn't the only visitor Ryan had. Kayla actually visited him after the show wrapped and the two had sex "over and over," Ryan revealed. "Kayla's panties are hanging on our lamp," Adam added of their hook up.
Dillan and Coleysia:
Dillan and Coleysia were the very first couple matched up correctly and soon headed off to the honeymoon suite.
The pair talked about their values and faith, and made a strong connection, and vow not to have sex.
However, during the white party, Coleysia got a little wild and kissed nearly every male cast member, which really upset Dillan.
The pair revealed that they are no longer together, although Coleysia tried to fix the relationship. Tears were shed as Dillan said there may still be hope for them yet.
Adam and Brittany:
Although Adam and Brittany were not a match, Britt can't seem to stay away from him. Sorry to her actual match, Joey, because she didn't seem interested in him, and he didn't seem impressed with her.
After he hooked up with her multiple times and dissed her on national television, Brittany still seems to carry a torch for Adam.
"You just don't want to admit that you like me," she told him on the reunion. "I don't like you," Adam insisted, adding that he was attracted to his perfect match, Shanley, and a little bummed they never got to explore it.
Meanwhile, it's also revealed that Brittany has been talking to Adam's family members, including his mom and sisters. "You're crazy," someone yells.
Shanley/Chris/Paige
Chris and Shanley were probably the favorite couple in the "Are You The One" house from a fan point. However, after it was revealed they were not a perfect match on the first episode, the couple still pursued an active relationship.
Later, when Chris was matched up with Paige, Shanley flipped out, and was worried that Chris and Paige would hook up in the honeymoon suite.
However, Chris says he and Paige never hooked up…"in Hawaii," leading us all to believe they did connect sometime after the show.
Shanley revealed that the distance between her and Chris is a huge factor, and although they speak everyday, they're trying to make it work.
HOWEVER, there was a time when they had a "falling out," and she says Paige swooped in by sending Chris sexy photos.
Paige revealed that it was Chris asking for photos….nude photos, and read the text messages from her phone to Shanley, who was not impressed. Let's just say there was a lot of eye rolling.
Anyway…Chris has revealed that if he and Shanley's career can take them to the same place they'll be 100 percent back together. For now, it's a confusing mess.
Paige and Scali:
While Jacy was hooking up with J.J., Scali was busy with Paige. Even though they knew they weren't a match, Paige hooked up with Scali, who later dissed, and dismissed her, leaving her humiliated.
Scali says he felt like Paige was playing him, so he gave her what she thought she deserved.  Shanley has also spoken out about Paige being very "fake."
Ethan and Amber:
Ethan and Amber are VERY much in love and very much together. We knew this thanks to their Twitter feeds, and it seems they live together, and are just so adorable.
While they spent most of their time in the house together, there was a point when Amber and Adam were talking, as well as Ethan and Kayla.
Kayla claims that Ethan was pursuing her off camera, and Ethan had nothing nice to say about Kayla.
However, all the drama melted away when at the end of the show Ethan surprised everyone by proposing to Amber, and she said yes!
So, it looks like "Are You The One" is responsible for at least one healthy and happy relationship. Congrats to Ethan and Amber!
What did you think of the "Are You The One" reunion? Tweet us @OMGNewsDaily or leave a comment below.