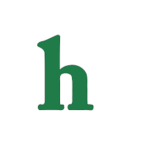 "Are You The One" stars Chris and Shanley stole the show with their dramatic love story during their time on the MTV show.
'Are You The One' reunion shocker: Did Chris cheat on Shanley with Paige?
However, Tuesday's reunion may spell trouble for the couple. In a clip for the reunion show, Chris' "perfect match," Paige, tells Shanley that her boyfriend asked her to send him nude photos.
Paige tells Shanley that Chris isn't the angel she thinks he is, and that she had the text messages to prove it. "I'd like to see those," Shanley tells Paige.
More drama to come?
It seems the "Are You The One" drama isn't over yet, and if Chris really did ask Paige for nude photos, then did the two hook up during their time in the honeymoon suit?
Hopefully, all will be revealed during the "Are You The One" reunion airing Tuesday at 11 p.m. on MTV.
Are you an "Are You The One" fan? Tweet us @OMGNewsDaily or leave a comment below.