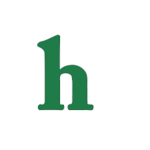 "Are You The One" stars Chris and Shanley were a huge fan favorite during the first season of the breakout MTV show, but the couple have revealed distance has been a huge factor in them carrying on a relationship after the show ended.
'Are You The One': Chris and Shanley over for good?
The pair revealed on the reunion that they did have a previous "falling out," where Chris spent some time talking with his perfect match, Paige.
Chris has also revealed that if he and Shanley's careers take them to the same place a full time relationship is likely in the cards.
However, a tweet sent out by Chris this week has some fans talking about his relationship status with Shanley. Did the two have another falling out?
Chris' cryptic tweet
On the show, Chris spoke out to the house about continuing a relationship with Shanley although she wasn't his perfect match.
"If my heart's telling me something, then I'm going to follow it, cause that's my yellow brick road," he said during the season.
On Monday, Chris tweeted, "I guess I have to build a new yellow brick road…"
Does this mean that he and Shanley are over? We hope not, because the couple were so united during their time on "Are You The One," and stood up for their feelings.
We know it must be hard for Chris and Shanley, but we're still hoping they'll find a way to work it out!
What do you think about "Are You The One" star Chris T.'s tweet? Tweet us @OMGNewsDaily or leave a comment below.