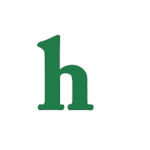 "Are You The One" fans were shocked after last week's episode when Paris and Pratt found out they were the only perfect match in the house so far, a fact that deeply upset many such as Curtis and Briana who have found a love connection.
'Are You The One' recap: Curtis finds his perfect match
However, the "Are You The One" season 2 cast was forced to set aside their feelings and go searching for someone who they believed could be their perfect match.
During the challenge, Curtis won a date, and decided to take blonde beauty, Shelby, who had once been the object of Dario and Nate's affections. The two hit it off, and while Curtis still had eyes for Briana, he and Shelby voted into the truth booth. There are mixed feelings when they enter, and the two are confirmed a perfect match.
The house erupts in cheers, as Briana fights tears. Later, Curtis and Briana talk it out and make the most of their last night in the house together as Shelby parties with the rest of the group.
'Are You The One' season 2 cast having a hard time finding their matches
Meanwhile, Brandon thinks he's found his perfect match in Jasmine, and Christina is not happy to hear about it. The two get into a huge fight that has the house taking sides.
All the while, Ellie is crushing hard on Anthony who is working his way through the ladies in the house. Ellie feels left out and like she'll never find her perfect match because no one is getting to know her on a personal level. At the match up ceremony, Ellie is the girl left out again.
It's revealed that there are only 3 matches, with Paris and Pratt and Curtis and Shelby being confirmed. This means that the gang is basically back at square one for the second week in a row and have blown through half of their chances to win the million dollars.
What did you think about the latest episode of "Are You The One" season 2 on MTV? Tweet us @OMGNewsDaily or leave a comment below.