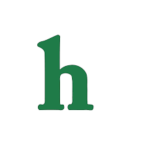 "Are You The One" stars Chris and Shanley are planning their next moves. The couple, who have become a fan favorite among viewers may be expanding their online presence in the near future.
'Are You The One' stars Chris and Shanley expanding online presence
Shanley recently revealed to fans that she is consideringstarting a blog, and wondered if they would read it.
Meanwhile, Chris gave Shanley a big thumbs up on her new idea, and also revealed he's been thinking about getting into the online game as well.
Chris praises Shanley's abilities
"[Shanley] is GREAT at writing so if she gets a blog you should hop on it…but I was thinking about a YouTube channel for myself," Chris wrote on his Twitter page.
It seems many "Are You The One" fans would love to see Chris and Shanley share their thoughts, opinions, and parts of their lives in a blog and/or YouTube channel.
What do you think about Chris and Shanley's online ideas? Tweet us @OMGNewsDaily or leave a comment below.