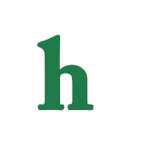 The stars of MTV's hit reality show Are You The One have reunited. That's right a reunion show is in the works, and the cast are celebrating something very special. Ethan and Amber's baby shower.
Are You The One reunion: Cast reunites for a baby shower
When we last saw Ethan and Amber they were getting engaged during the reunion show. Now, the couple are officially expecting their first child together.
The entire Are You The One cast is filming for MTV this week. A source close to the situation tells Hollywood News Daily exclusively that the reunion was supposed to be a wedding special for Ethan and Amber, but their pregnancy forced them to postpone the wedding. So, the special became a reunion/baby shower event.
Ethan and Amber are pregnant and engaged
The reunion will air before season two of the MTV show, and fans are dying to know what is happening in the lives of some of their favorite cast members such as Shanley, Chris T., Paige, Scali, Jacy, Adam, Brittany, and the rest of the gang.
Ethan spoke out about the reunion via Twitter, revealing that he and Amber were excited for their "first baby shower" and that they were set to find out the sex of the baby this week!
What are your thoughts on the Are You The One reunion and Ethan and Amber's baby shower? Tweet us @OMGNewsDaily or leave a comment below.