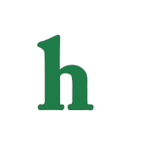 It's over! Ansel Elgort and Violetta Komyshan have split. The "Fault In Our Stars" actor is now back on the market. (Try to hide your excitement ladies.)
Ansel Elgort and Violetta Komyshan split
According to US Weekly sources, Ansel Elgort and Violetta Komyshan reportedly split due to their hectic schedules. "They tried to navigate his commitments, but between filming and press for the movies [it got difficult]," the insider said, adding that the relationship was "young love," and the split was amicable.
Elgort and Komyshan were high school sweethearts, and met when they both attended New York's LaGuardia High School, also known as the "Fame" school.
What's next for Ansel?
Last week Ansel Elgort attended his sister Sophie's wedding solo, which sparked rumors that he and Violetta Komyshan had split. Ansel now has tons of female admires since his appearances in films such as "The Fault In Our Stars" and "Divergent," so he may not be single for too long.
What do you think about Ansel Elgort and Violetta Komyshan's split? Tweet us @OMGNewsDaily or leave a comment below.