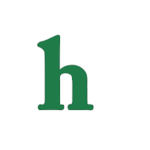 Anna Nicole Smith could be the subject based around a new trial to help achieve some form of justice for the deceased actress putting Howard K. Stern in the line of fire.
Howard K. Stern will be could be forced to make a huge decision in the near future concerning charges made against him that he conspired with Anna Nicole Smith's doctors to get drugs for Smith using a number of phony names.
Stern will have to decide as to whether he will go through all the legal steps of a new trial, or accept a plea deal.It has been reported that California Supreme Court ruled on Monday, November 3 that the prosecutors have the right to ask the trial judge who dismissed the case four years ago in 2010 to grant a new trial.
Steve Sadow, who represented Howard K. Stern stated the news was "disappointing" and that if the judge decides to grant a new trial it "would leave us with a decision."
In 2007, Howard K. Stern, and Smith's Drs. Khristine Eroshevich and Sandeep Kapoorwere not charged following Anna Nicole Smith's death. Back on February 8, 2007, Anna Nicole Smith was found unresponsive in her room at the Seminole Hard Rock Hotel and Casino in Hollywood, Florida.
Smith was rushed to Memorial Regional Hospital at 2:10 p.m. and pronounced dead on arrival at 2:49 p.m. A 911 recording was released stating, "We need assistance to Room 607 at the Hard Rock. It's in reference to a white female. She's not breathing and not responsive… actually, it's Anna Nicole Smith."
Smith's death was ruled a drug overdose of the sedative chloral hydrate that became increasingly lethal when combined with other prescription drugs in her system, specifically four benzodiazepines: Klonopin (Clonazepam), Ativan (Lorazepam), Serax (Oxazepam), and Valium (Diazepam). Furthermore, she had taken Benadryl (Diphenhydramine) and Topamax (Topiramate), an anticonvulsant AMPA/Kainate antagonist, which likely contributed to the sedative effect of chloral hydrate and the benzodiazepines.
The autopsy report revealed that 8 of the 11 drugs in Anna Nicole Smith's system, including the chloral hydrate, were prescribed to Howard K. Stern, not Smith. Do you believe the Anna Nicole Smith case should be re-opened where Howard K. Stern is concerned?