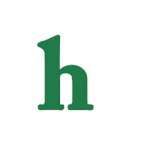 Angelina Jolie allegedly has a dirty and shocking past history with drugs.
Angelina Jolie's past life comes back to haunt her
It usually does not come a s a huge surprise to hear that celebrities have experimented with drug use in Hollywood in fact a lot of the time it is expected, but the news about Angelina Jolie and her hard drug past has shocked many fans.
Video has been attained by the National Enquirer reportedly that reveals the Hollywood A-Lister and mother of six in a dirty and questionable drug den location in the late 90s.
New video reveal Angie's past drug issues
The video coupled with a tell-all interview from Angelina Jolie's former drug dealer reveals that Brad Pitt's wife and mother of his children was a regular at the drug den purchasing both heroin and cocaine.
He even states that Angelina Jolie's drug fuels wild and dirty sexual acts would even embarrass her husband Brad Pitt, and they have been previously reported to have a pretty kinky sex life.
Sources stated,
"This will be the final humiliation for Brad – and he could even call off their wedding."
Drug dealer Franklin Meyer, 68, claims that that Angelina Jolie, now 39, bought the hard illegal drugs from him out of his downtown Manhattan home.
And on occasion, he would make "special deliveries" to her Upper West Side apartment at the Ansonia hotel.
As previously reported, Brad Pitt has not been a complete angel himself when it comes to getting a little wild with drugs and sex.
Where Brad Pitt and Angelina Jolie are totally in sync in there relationship is reportedly in the bedroom as an insider says "they go at it like rabbits."
"They are very kinky and will spontaneously hook up any chance they get," the insider said. A woman who once cleaned the A-listers' jet told she was "shocked" to find an arsenal of "like, a dozen" sex toys — including vibrators and butt plugs — under the comforter.
It seems that Hollywood's royal couple both have some pretty seedy secrets.
What do you think about Angelina Jolie and Brad Pitt's secret sex and drug life?