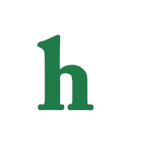 Well, this is a side of Andrew Garfield that we've never seen before. The "Spiderman" actor is the star of Arcade Fire's new video for "We Exist," and it's an odd one for sure.
Andrew Garfield dresses in drag for Arcade Fire's 'We Exist' video
Andrew is seen in the video shaving his head, dressing in drag, and then walking into a small town bar, where the patrons can't stop staring at him.
Perhaps the most impressive part of the video, besides Andrew Garfield's intense acting, was his dancing.
Spiderman turned cross dressing dancer
Andrew broke out into a full fledge "Footloose" type dance solo, and it was pretty good. The end of the interesting video came with live footage of Garfield stepping out into the crowd during Arcade Fire's set at Coachella, in drag of course, and dancing on the stage.
Fans went wild, and we wonder if any of them even knew it was Andrew Garfield on stage! This video is a must watch for fans of Andrew and Arcade Fire. Also, does anyone else think Andrew makes a pretty girl?
Tell us what you think! Tweet us your thoughts on Andrew Garfield in Arcade Fire's video for 'We Exist' @OMGNewsDaily or leave a comment below.