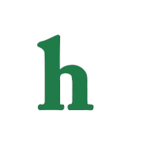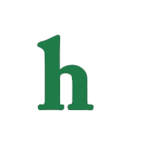 Andrew Dice Clay and Teri Hatcher have reportedly hooked up and carried on an affair in 1993 according to Clay's new tell-all book "The Filthy Truth."
Comediene Andrew Dice Clay reveals he had phone sex with the "Deperate Housewives" star Teri Hatcher.
Andrew Dice Clay reveals that he and Teri Hatcher met back in 1993 when they were filming the film "Brain Smasher…a Love Story." Clay reveals in the book that it was an immediate attraction.
Andrew Dice Clay and Teri Hatcher's real love story revealed in book.
The affair must have been a welcomed distraction from both filming the straight to video film and Andrew Dice Clay's unhappy marriage to his first wife Trini. The stand up comic describes meeting The "Desperate Housewives" star and that the two celebs began flirting and engaging in a lot of phone sex at that time.
According to the book Andrew Dice Clay and Teri Hatcher did not have actual sex, just a hot and steamy night on the phone. Clay writes, ""her moans were delicious, and by the time it was over she was completely and absolutely satisfied." Clay also claims that a passionate kiss was a s physical as the two got and the guilt was overwhelming for them both at the time.
The movie wrapped up filming with Andrew Dice Clay and Teri Hatcher both heading off in seperate directions promising that they wold never contact each other again. Clay writes that he was very unhappy during that time until his wife announced that they were expecting bring a new found happiness to the couple's troubled marriage.
Teri Hatcher went on with her life, and married Jon Tenney in 1994. Hatcher also mentioned in her tell-all book "Burnt Toast" about her brief affair with Clay and that after her wedding to Tenney that she lived in a sexless marriage.
Clay has been married and divorced three times, and Hatcher has been married and divorced twice. Both Andrew Dice Clay and Terri Hatcher are currently remain unmarried. Do you believe that Andrew Dice Clay and Teri Hatcher will eventually find their way back to each other and pick up where they originally let off?