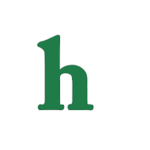 "American Horror Story: Freak Show" has officially been confirmed. While many thought season 4 of the hit FX series would be titled "Carnival" or "Circus," the show's creator, Ryan Murphy stopped the rumors once and for all.'
'American Horror Story: Freak Show' confirmed for season 4
"American Horror Story season 4," he tweeted on Monday along with the photo shown left.
Of course, fans have had been guessing there would be a freak show theme since last season's "Coven," and are so excited to see what it has in store come October.
Fans are very excited for season 4 of A.H.S.
"Yes, this is so exciting," tweeted one fan in response to Ryan Murphy's announcement. "I can't believe it. 'American Horror Story: Freak Show,' another wrote.
There are so many possibilities for season for of "AHS," and as it's Jessica Lange's swan song, fans should expect some great moments ahead.
What do you think about season 4 of "American Horror Story" being titled "Freak Show?" Tweet us @OMGNewsDaily or leave a comment below.