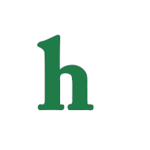 Amber Rose has filed for divorce from husband, rapper Wiz Khalifa, after only one year of marriage.
Amber Rose files for divorce from Wiz Khalifa
The blonde model was spotted out and about without her wedding ring on yesterday, and has reportedly decided to end her marriage to the father of her son, TMZ confirms.
Just two weeks before filing for divorce, Amber Rose posted a snapshot on her Instagram account of her and Wiz Khalifa on their wedding day, holding their son.
What went wrong?
"Happy 27th Birthday  @mistercap  I'll love u forever…. Hope this year is an amazing one for u sweetheart," she captioned the picture.
Amber Rose and Wiz Khalifa began dating in 2011 and got engaged just one year later. The couple married in 2013 just three months after the birth of their son, Sebastian, whom according to Pop Dust, Rose wants full custody of.
Sources close to the situation say the split is bitter, and that it could be a nasty divorce.
It's unclear why Amber Rose filed for divorce from Wiz Khalifa, but rumors, and possibly truths, will likely begin to emerge in the following weeks. So, stay tuned to Hollywood News Daily for the latest update on the divorce drama.
What are your thoughts on Amber Rose filing for divorce from Wiz Khalifa? Tweet us @OMGNewsDaily or leave a comment below.