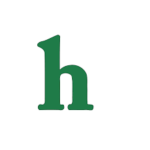 Amanda Bynes sleeping mall photos have sparked some concern for the troubled former Nickelodeon star's safety. It has been a trying few years for both Amanda Bynes and her parents as they have struggled through dealing with Amanda's mental illness.
Amanda Bynes forced to sleep in a mall
Amanda Bynes' parents have made the tough decision to hand over the conservatorship chores to a mental heath care professional. Earlier today photos were captured of Amanda asleep on a sofa in the middle of the Beverly Center mall in Los Angeles.
Celebrity new site TMZ obtained the photos which clearly show Amanda Bynes sleeping soundly in the mall with many blaming Amanda's situation on her parents.
Bynes clearly exhausted slept away her cares for a while in the middle of the mall wearing big dark sunglasses, and a a winter coat while curious fans looked on.
Amanda Bynes' parents turning over conservatorship to mental heath specialist
As previously reported, Amanda Bynes claims that since being released from the hospital she has been forced to live o the streets or stay with whatever friends or associates she can find to take her in for a day or two.
Amanda also stated that she has been forced to beg her parents for her money, but claims her parents would not give her enough money to get a place to stay.
Recently Amanda Bynes' parents went back to court asking the judge to reinstate Amanda's mother conservatorship over the former Nickelodeon star finances. The judge approved the request.Amanda has been reportedly living off of gift cards that her parents are giving her per day for living expenses — between $50 and $100 a day.
"I was not given money for a hotel so I have been staying with friends and I didn't get enough sleep last night so I fell asleep on a couch," a defiant Bynes tweeted Thursday, referring to her shopping center siesta.
Amanda later took to Twitter calling her parents "miserable" and swore to work to regain control over her money. This tweet comes two days following Bynes previous tweet admitting that she was diagnosed bi-polar and manic depressive,
Bynes also revealed that she was back on her medication, seeing a psychologist and psychiatrist weekly. So two steps forward, one step back for Amanda Bynes.