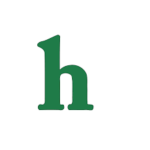 Amanda Bynes is having a rough time again and things have gone from bad to worse since her recent DUI arrest with many wondering if Amanda Bynes is mental unstable again. It all started to fall apart once again for the former 28-year-old Nickelodeon star last week when she was arrested again on DUI charges.
On Thursday night, TMZ reported that Amanda Bynes was spotted at LAX airport acting high and "bizarre" describing her as wearing excessive and heavy amounts of makeup.The site also stated that their sources revealed that Amanda Bynes was "high" all day and was spotted talking to herself and complaining about her life.The site also reported that it is believed that Bynes is now in New York City.
The news of Amanda Bynes alleged bizarre behavior comes also following another report that Bynes has been carrying on strangely once again on the social media site Twitter, this time under a different "secret" name. It is claimed that all signs point to Amanda having a secret/ or split personality Twitter account this one under the name of Ashley Barks, a.k.a. @PersianLa27.
Amanda Bynes troubled or targeted?
Bynes has denied that this is her voice on this account, but the personalities and subject matter behind the tweets claim to be believed otherwise.In fact Ashley Barks is quite defensive of Bynes with her tweets and some are just down right eerie. One similar example posted by Gawker reads, although she's changed her name on Twitter from "Ashley" to "✡ Amanda," @PersianLa27 insists that "Amanda is an actress. My name is Ashley. I am a fashion designer!"
It sounds as if this young woman is at her final breaking point since her DUI arrest in September, friends close to Amanda Bynes have revealed to People that since then she trusts no one, even those closest to her.
What ever is going on no one really knows for sure, what is clear is that it is apparent that Amanda Bynes is in need of some major help and someone close to her needs to convince her of this before it is too late.
Do you believe Amanda Bynes is crying out for help?