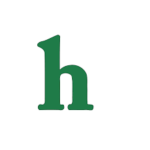 Amanda Bynes parents are at the end of their rope when it comes to trying to help their troubled 28-year-old daughter, in fact the couple has now reportedly turned their back on their daughter.
Amanda Bynes parents done with her
The Amanda Bynes story is growing more and more troubled and bizarre for the former Nickelodeon star since her recent DUI arrest at the end of September.
As previously reported, Amanda allegedly attacked at fan Monday night at an NYC club for taking photos and was then spotted wondering around Bloomingdale wearing one shoe and mumbling to herself.
Now it seems that Amanda Bynes parents Rick and Lynn Bynes are having some marital differences where their daughter is concerned. Lynn wants to go to NYC and try to help, but Rick is laying down the law and forbids Lynn to go to her.
Amanda Bynes' parents at odds over troubled daughter
Radar Online reports a source close to the family revealing,
"Lynn had been making plans to go to New York City because she had been growing so concerned about Amanda's bizarre behavior.
"Rick was opposed to the visit and thought it would be a waste of Lynn's time and their money because there is nothing she can do to help Amanda," continues the source. "Amanda would likely refuse to see her anyway — and that would be if Lynn could even find her.
"She is really torn between taking her husband's advice and saving Amanda. It's an impossible situation for Lynn," an insider tells Radar.
This is getting to be a sad situation and if looks as if this time Amanda Bynes really is on her own with her parents turning their back on her, maybe it is time the authorities finally step in before Amanda Bynes becomes a danger to herself and, others.
What will become of Amanda Bynes now that her family refuses to help her?