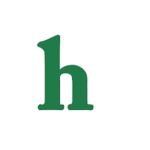 Amanda Bynes is driving again after having the worst couple years of her life.
Amanda Bynes is driving again after a rough couple of years
The star started out getting into some serious trouble behind the wheel and then ended up in the psych ward, reportedly being treated for bi-polar disorder and schizophrenia. (A lot of other stuff happened in between, but there's just too much to rehash!)
Now, Amanda Bynes is taking yet another step in the right direction. After being released from the hospital, the actress enrolled in fashion school, reconnected with her family, and is now behind the wheel again.
Fans rooting for Bynes to stay on the right track
Fans are so proud of Amanda for her progress, and continue to hope she stays on the right track in life, and seeks help before anything as drastic as last year happens again.
What do you think about Amanda Bynes driving again after having her license suspended for 2 hit and runs and a DUI? Tweet us @OMGNewsDaily or leave a comment below.