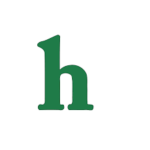 Amanda Bynes landed in Los Angeles moments ago and after a bizarre trek through the paparazzi and into the street she was finally placed in a car that whisked her off to the hospital.
Amanda Bynes hospitalized on 5150 hold
TMZ reports that Amanda Bynes has been placed o an involuntary psychiatric hold for the next 72-hours and could be held as long as 14-days after evaluation. During which time her parents are going to be asking the courts for another conservatorship.
Bynes reveals she wants to be just like Marilyn Monroe
The celebrity news site also reveals that Amanda Bynes believed she was going to The London Hotel to meet with her attorney and parents, but her parents had made the hospital arrangements previously, telling the driver to escort their daughter to a Pasadena hospital instead.
Check the video link here to see Amanda Bynes arriving at the airport, walking into traffic and telling the paps she was going to be just like Marilyn Monroe.
As previously reported Amanda Bynes tweeted today hat her father had caused her life to be a nightmare" and has attempted to sexually abuse her, she also claims that she plans on getting a restraining order against her family for harassment.
Do you think Amanda Bynes' parents made the right move soon enough?