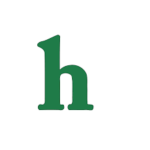 Amanda Bynes has had quite a full day so for a Friday. She has made some major new headlines with her Twitter accusation against her father for abuse, played hide and seek from her parents and is now heading back to California.
Amanda Bynes accuses father of sexual abuse
This morning started off in a panic for the twenty-eight-year-old former Nickelodeon star Amanda Bynes when she received the news that her parents were going to make an attempt to come to NYC to get her and place her in a mental health facility to get the care that she needs.
Amanda Bynes' response to that news was to take to Twitter and put her father on blast claiming that living with him was a nightmare because of all the verbal, physical, and sexual abuse that she had to endure growing up.
Bynes' claims she is being controled by a microchip in her brain
Later that same day Bynes backtracked once again on Twitter claiming that her father never did any of the things she said before, that it was not her tweeting those things, it was the microchip in her brain telling her what to do, she also claims that her father ordered doctors to place that microchip inside of her brain to control her.
Now as the day ends it is reported that Amanda Bynes will be arriving in California shortly, with her family and friends remaining hopeful that they can convince Amanda to finally get the proper care.
At this time it s still unclear if Amanda Bynes has agreed to see and discuss medical car with her family or not. Check back here at HND for full updates.
Story still developing…