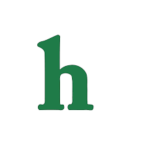 Amanda Bynes is engaged. It's true according to the troubled actress, who was recently arrested for DUI.
Amanda Bynes confirms she's engaged
According to In Touch Magazine, Amanda Bynes confirmed that she's engaged, just one week after her arrest. In the bizarre interview, Bynes says she's happy and can't wait to be married and get away from everyone else.
"I am very needy for friendship and I hate men. I want to f** them, but I can now say I'm engaged — get away from me. I want to be married and I want to be away from people," Amanda Bynes told the magazine on Oct. 5.
Bynes, 28, revealed to the tabloid that she's engaged to a 19-year-old man from Costa Mesa, California, and that her new fiancé works in a bait shop.
Amanda Bynes also added that she wants to move to New York with her fiancé and have children.
Amanda Bynes mental state being questioned yet again — off her meds?
"I want boys, for sure. However many I can pop out. I don't want a gorgeous girl around. Then I [would] feel way jealous. Ew," Amanda Bynes said to In Touch about having children. She says she and her fiancé will move to New York City because she doesn't like that "in California, you need to drive." She also said, "I really do not enjoy driving. I don't like the way I look in a car. The lighting is bad."
This is a huge shock to fans, many of whom are worried about Amanda Bynes mental state. The actress was arrested a few times in past years, and has spent a significant amount of time in a mental institution, where she was reportedly treated for schizophrenia and bipolar disorder.
Amanda Bynes was said to be doing well after leaving the institution and had enrolled in fashion school. However, after her Sept. 28 DUI arrest it was revealed that she had been kicked out of school for erratic behavior, and that she was allegedly off her meds. Since that time, she's been acting very much like the old Amanda Bynes, and her recent interview confirms that she's back to her pre-medicated ways.
What do you think about Amanda Bynes being engaged and her recent comments? Tweet us @OMGNewsDaily or leave a comment below.