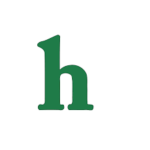 Amanda Bynes claims that she is being forced to live on the streets after her release from the hospital after her parents had her committed on a 5150 involuntary hold on October 10.
Amanda Bynes forced to beg her parents for her money
Bynes has been reportedly pleading with her parents to hand over enough of her money so that she has the funds to get her own place to live. Recently Amanda Bynes' parents went back to court asking the judge to reinstate Amanda's mother conservortorship over the former Nickelodeon star finances. The judge approved the request.
Amanda Bynes living on $50-$100 gift cards
So, as of now, Amanda is reportedly living off of gift cards that her parents are giving her per day for living expenses — between $50 and $100 a day.
With that amount of money Bynes is unable to succeed in putting down rent,deposits or utility hook ups. Since she is unable to survive on what her parents believe is more than a sufficient amount of money she has been relying on friends and former associates for help.
Reports reveal that Bynes s currently staying with 3 girls in West Hollywood, one who is her hair stylist, but this is not a permanent solution for Bynes, just a temporary Band-Aid.
While Amanda Bynes' is currently at the mercy of her parents discretion, they have not asked their 28-year-old daughter to stay with them, claiming that they can not because they are "burned out" and d not have the required energy to deal with Amanda for her to move back in with them.
In a series of tweets posted on Tuesday to Amanda Bynes' Twitter account Amanda posted that she had been diagnosed as bipolar and manic depressive. She then added that she was "fine" because she is now on medication and getting psychiatric help even after being released from a facility last week. She also claims that she knows she has to do these things to prove to the judge that she is fully cable of taking care of her own life and finances.
But until then Amanda Bynes' parents, mainly her mother will remain in full control of her troubled daughter's estimated $5.7 million bank account, doling it out as she see fit and necessary.
Do you believe Amanda Bynes' parents are being unfairly tight fisted with her money?