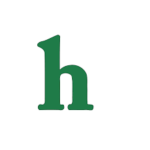 Amanda Bynes reports are on the rise one again with family and friends concerns growing daily over Amanda Bynes bizarre behavior.
Amana Bynes reportedly assaults fan in NYC nightclub
One fan clams that Amanda Bynes assaulted her scratching her in a NYC nightclub, where Amanda was reported to have been alone at an event the Gilded Lily nightclub on Monday night in Chelsea.
TMZ reports that Amanda Bynes was dancing by herself, sporting sunglasses until fans noticed that the celebrity was there and began snapping photos. The confrontation reportedly started off with Amanda yelling at her picture snappers, but quickly turned on one woman violently who stepped a little to close to the former Nickelodeon star.
Amana Bynes' cry for help continues
The female fan has scratches on her neck and arms, but tells TMZ despite the Amanda Bynes assault she will remain a fan, and does not plan on pressing charges, but the craziness does not stop there, Bynes was spotted the next day shopping at Bloomingdales, limping wearing one shoe and again mumbling to herself.
Bynes appears to be experiencing another breakdown causing her family and friends great concern for her health. As previously reported since Bynes was arrested in late September for DUI it is clear that she is under a great amount of stress and is reportedly nearing a major breakdown.
Fans are hoping that Amanda Bynes' family and friends will help Amanda see soon seek the help before things grow dangerously out of control for the 28-year-old celebrity.
Do you think Amanda Bynes' family will convince her to get help soon?