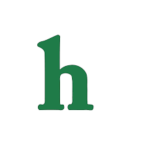 Amanda Bynes accused of shoplifting twice in one day at two different New York City high end department stores Wednesday according to reports.
Amanda Bynes turning to a life of crime?
On Wednesday Amanda Bynes accused of shoplifting and wondering about mumbling uncontrollably has family and friends in a panic wondering if Amanda is crying out for help, or if it is too late and she has crossed the line.
The troubled 28-year-old former Nickelodeon star has been making news headlines everyday since her DUI arrest on September 30, and sad for her it has not been positive publicity she is gaining. Bynes was accused of attempting to shoplift a $200 hat from Barneys, but just an hour before reports reveal Amanda was accused of trying to get out of the store with a $128 shirt at Pookie & Sebastian.
Amanda Bynes' reportedly five finger shopping in NYC
Employees at the store claim that they did not recognize the actress but found her acting suspicious believing she was a "half-naked, homeless crack head."
Witnesses at the store state that Amanda Bynes was reportedly dancing and mumbling to herself about plastic surgery, Bynes then picked u a shirt and attempted to walk out when employees stopped her at the door asking her if she was going to pay for the shirt and Amanda replied,"Do I really have to buy this?"
She was told she must pay for the merchandise and cooperated paying with her credit card.
As previously reported Amanda Bynes' parents Rick and Lynn Bynes' are in disagreement about what to do to help their daughter. Lynn wanted to fly to NYC to stage an intervention, but was forbidden by Rick, who claims that there is nothing they can do for her.
It appears that her parents have turned their back on Amanda, who is clearly crying out for help. If Amanda keeps up at this rate she could wind up in jail before the weekend, which her father believes could be the best thing for her at this time.
But for now Amanda Bynes is free to roam the streets and nothing can be doe for her until she proves to be a threat to herself or someone else. It really is a sad story, she is clearly not a well woman.
Do you believe Amanda Bynes will end up in jail or a psych hospital next?