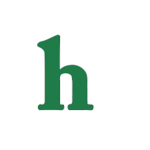 Alexa Ray Joel collapses on NY stage
Alexa Ray Joel was rushed to a nearby hospital after she collapsed on stage Saturday during her concert performance in New York.
Alexa Ray Joel s the daughter of singer/songwriter Billy Joel and super model Christie Brinkley.
The 28-year-old was reportedly only two songs into her concert set at Cafe Carlyle when she passed out and dropped to the floor of the stage.
Early Monday Alexa Ray Joel's rep released a statement saying that Alexa had been diagnosed with vasovagal syncope by a team of doctors at New York- Presbyterian Hospital.
Joel's diagnoses is described as a sudden drop in heart rate and blood pressure that caused a decrease in blood to her brain.
The shocking collapse came during Joel's performance that was meant to be her last show in a two-week stint at Café Carlyle.
Alexa Ray Joel reassures fans
Alexa Ray Joel later thanked fans for their support, noting, "I was excited and determined to fulfill my final performance and I really wanted to end my run with a bang."
"But this was not what I had in mind and [I] hope I have the opportunity to make it up to the wonderful audience very soon," added the singer.
Alexa Ray Joel is expected to make a full recovery.