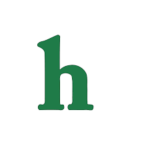 Adam Sandler as just locked in a new four movie deal with the popular streaming site Netflix in an exciting new move for both the actor and the streaming site.
Adam Sandler and Netflix lock up movie deal
Netflix is taking no prisoners when to comes to competing with all the other big networks as far as original series and exclusive movies announcing they just signed Adam Sandler to a four movie deal exclusive!
Adam Sandler's Happy Madison Productions have partnered with Netflix in what is speculated to be a lucrative deal for both parties for at lest four exclusive film projects, yet to be determined.
Will Sandler fans get another "Grown Ups" film on Netflix?
Sandler will have creative control and will both star and produce the projects. While we do not know just yet what the film projects will entail, many fans of the "Grown Ups" films are hoping that there will be another comedy of such thrown into the mix.
It is also not known as to if whether or not Adam Sandler will be bringing in to the mix of his longtime friends and pals from his "Saturday Night Live: days.
Sandler stated abut the Netflix deal,"When these fine people came to me with an offer to make four movies for them, I immediately said yes for one reason and one reason only….Netflix rhymes with Wet Chicks," Sandler said in a statement. "Let the streaming begin!!!!"
Netflix is reportedly ready to pay up as much for Adam Sandler's services majors studios do for a Sandler film, which, on average, costs in the $80 million range.
"People love Adam's films on Netflix and often watch them again and again. His appeal spans across viewers of all ages — everybody has a favorite movie, everyone has a favorite line — not just in the US but all over the world," said Netflix chief content officer Ted Sarandos.
Adam Sandler fans, added into the mix of Netflix's already full line up and popular original programming with "Orange is the New Black," and "House of Cards" is sue to big success win/win for all, and especially for Netflix subscribers as long as the streaming company do not raise their monthly subscription charges, still at even a dollar or so a month a bump should it happen it will be a steal for fans looking for a variety of top notched entertainment.
Netflix is really coming into it's own and the streaming company plans to announce more exciting news within the upcoming year.
What do you think about Netflix's power move wit Adam Sandler, could they take over the entertainment industry in the near future?