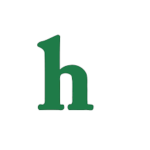 Adam Sandler's movie Blended, which co-stars Drew Barrymore tanked at the box office over the weekend.
Adam Sandler movie Blended tanks at box office
The film, which is about two single parents coming together for the adventure of a lifetime in Africa with their families didn't do well, and was crushed by "X-Men: Days of Future Past," at the Memorial Day weekend box office.
This isn't anything new for Adam Sandler, who's movies, not just Blended, but others like Grown Ups and That's My Boy haven't done well at the box office or with critics.  However, fans absolutely love them.
Why we love Adam Sandler's movies
Sandler's movies are meant to be award winning pieces of art, but a 2 hour escape in which viewers can laugh, and forget about their troubles for a small period of time. Let's face it, Adam is funny, and he always brings the laughs in all of his movies.
Adam Sandler has no reason to be upset over his movie Blended not doing well at the box office, because it will be, like many of his other movies, a hit with fans, and will be a movie families turn on for a move night and some laughs for years to come.
What do you think about Adam Sandler's movie Blended doing poorly at the box office? Tweet us @OMGNewsDaily or leave a comment below.