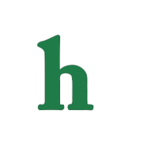 Adam Levine wows fans with new hair color
Adam Levine shocked millions of fans after debuting his new and drastic new hair color of a platinum blonde shade via Twitter.
The photo shows The Voice coach and Maroon 5 frontman with fiance Behati Prinsloo looking similar to a young Billy Idol with the caption,
"Apocalypse prep course complete," he wrote.
The photo of Adam Levine's blonde hair for the most part was not well received as he was bombarded by mostly criticism from his Twitter followers.
From dark to super light Adam Levine dyes hair
Adam Levine went blonde. WHAT IS THE WORLD COMING TO?!? Adam's blonde, Spider Man 2 was bad, I'm in this contest- something's gotta give posted one follower.
Another tweeted,
Adam Levine dyed his hair blonde.. this is it, the apocalypse.
Check out Adam Levine's new blonde do tonight live on The Voice, we are sure his buddy Blake Shelton will have plenty to say about the singer's new look.
What don you think about the new Adam Levine blonde hair, love it or leave it?