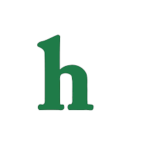 AC/DC news is in and it has been confirmed music lovers after days of speculation we finally have the answers.
As previously reported AC/DC fans have been chomping at the bit awaiting some real news about their beloved hard rocking band amidst the rumors that the band would be retiring completely and that someone was seriously ill.
It was just announced that founding AC/DC member Malcolm Young announced officially announced his retirement. This news came in just moments ago via the bands official Facebook page.
The band writes in an announcement on their Facebook that "after forty years of life dedicated to AC/DC," Young will be "taking a break from the band due to ill health."
"Malcolm would like to thank the group's diehard legions of fans worldwide for their never-ending love and support," the statement continues. "In light of this news, AC/DC asks that Malcom and his family's privacy be respected during this time. The band will continue to make music."
There you have sad news for Malcolm Young fans, but it comes with a bitter sweet announcement that AC/DC will continue on for a while longer and that fans can expect to be hearing some new music in the near future, and a possible tour.
The official AC/DC News comes just hours after lead singer Brian Johnson denied a breakup of the band. .
"We are definitely getting together in May in Vancouver," Johnson told The Daily Telegraph. "We're going to pick up some guitars, have a plonk, and see if anybody has got any tunes or ideas. If anything happens, we'll record it."
Johnson acknowledged that "one member" of the band is sick, but said he "wouldn't like to say anything either way about the future."
"I'm not ruling anything out," the musician conceded. "One of the boys has a debilitating illness, but I don't want to say too much about it. He is very proud and private, a wonderful chap. We've been pals for 35 years and I look up to him very much."
Johnson said the band "would love" to do a 40th anniversary tour, but "it's all up in the air at the moment."
Fans are sending prayers and well wishes out to Malcolm Young and family, and hope that whatever health issues he is dealing with will find him with a quick and rapid recovery.
They are also not giving up future hopes that Malcolm Young will one day be taking the stage with AC/DC to rock fans worldwide.
Do you believe AC/DC will schedule a 40th anniversary tour without Malcolm Young, or would that just be wrong.