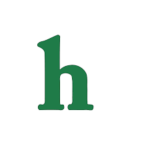 Former NFL star Aaron Hernandez shocked fans when he was arrested for the murder of 2013 murder of Odin Lloyd, a semi-professional football player.
Aaron Hernandez indicted on 2 more murder counts
Now, Aaron is in even deeper as he's been indicted for the murders of two more people, TMZ reports.
The murders were the result of a 2012 drive-by shooting in July as two men, Daniel Abreu, 28, and Safiro Furtado, 29, left a Boston club.
The victims were in a BMW with three other friends. As the car stopped at a light another vehicle pulled up next to it and opened fire hitting and killing both Abreu and Furtado.
Police have the murder weapon
Police believe that Aaron Hernandez had an encounter with the men, whom he hadn't met until that night, at the club, and followed them out, tailing him in his SUV.
When the car stopped, police believe Aaron shot the two men with a .38 caliber, which they have in their possession.
Police say the two victims where young and innocent, with no gang connections whatsoever.
What do you think about Aaron Hernandez being accused of two more murders? Tweet us @OMGNewsDaily or leave a comment below.