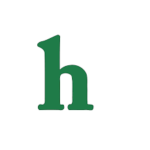 Aaron Carter and Hilary Duff dated when they were very young teens, and since Hilary moved on and married hockey player Mike Comrie.
Aaron Carter still trying to win Hilary Duff back
However, when Mike and Hilary announced they had split, Aaron wasted no time revealing that Duff was the love of his life, and that he'd do anything to get her back.
While Aaron Carter seemed hopeful he could win Hilary Duff back, just weeks later it was reported that the former "Lizzie McGuire" star was back with her husband, but Carter's not letting that stop him.
Aaron's love for Hilary: Cute or creepy?
"I don't know who she is today, she doesn't know who I am today but I would sweep her off her feet if I ever got a chance to again and fix what I did wrong," Aaron Carter said of winning Hilary Duff back.
"I'm going to do everything in my power to fix those relationships in my life just like I want to fix the relationship I had with the love of my life," Carter added, referring to Duff. I'm not gonna give up on Hilary … ever."
Wow. This seems so random to many fans, but it seems Aaron is serious about getting Hilary back, and hasn't ever forgotten what she meant to him. Some fans love Carter's honesty about "the one that got away," while others find him carrying a torch for his teenage girlfriend a bit creepy.
What do you think about Aaron Carter wanting to win Hilary Duff back? Should she give him another chance? Tweet us @OMGNewsDaily or leave a comment below.