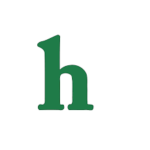 Former "7th Heaven" star Stephen Collins had admitted to child molestation in a shockingly released new audio tape obtained by TMZ.
7th Heaven star Stephen Collins admits to child molestation
Stephen Collins is best known for his stint as Reverend Eric Camedon on "7th Heaven." The actor is now in hot water after the website obtained the disturbing audio where Collins admits to three instances of child molestation.
In the audio, Collins, who is going through a nasty divorce with wife Faye Grant, is heard telling Grant and a therapist about exposing himself to a young child, who was 11, 12, and 13-years-old at the time of the molestation. The girl in question is thought to be a relative of Stephen Collins first wife, Marjorie Weinman.
"There was never any conversation. … There one moment of touching," Stephen Collins says in the audio, "where her hand, I put her hand on my penis."
7th Heaven fans outraged by Stephen Collins audio confession
Fans are now outraged about Stephen Collins disturbing confession, which was likely never meant to be heard by anyone. It seems someone leaked the audio of the "7th Heaven" star and now police are very interested in find out all the details about Collins confession.
Grant reportedly recorded Stephen Collins, who did not know he was being taped, as a way to gather evidence for a possible felony.
This is particularly disturbing as from 1996 to 2007, Stephen Collins worked on "7th Heaven" with seven children, among them was then teenager Jessica Biel.
Stephen Collins has not commented on the child molestation or audio tape.
Are you shocked that "7th Heaven" star Stephen Collins admitted to child molestation? Tweet us @OMGNewsDaily or leave a comment below.