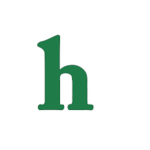 "19 Kids and Counting" star Michelle Duggar is revealing her shocking grocery bill and budget for the month, and it will most definitely surprise you.
The Duggar Family's grocery bill: Monthly and daily budget revealed
The reality mom of 19, prides herself on being able to feed her family of 20, (One of her children is married and moved out.) on only $5 a day!
"Our goal for our monthly food budget is $3,000," Michelle Duggar wrote on her new TLC blog.
"It used to be more like $2,000, but we've noticed the costs of groceries have gone up. Also, our boys have grown a lot and they have hollow legs. Josiah,Jedidiah, Jeremiah, and Jason are all tall and lanky, and I jokingly say every two hours we have to fill up those hollow legs to make them grow a few more inches."
Michelle Duggar, who along with her husband, prides herself on living debt free, tells fans that she stocks up for a month on the big things that the family needs and eats a lot of, but does have to make a few runs to the store every week for other items.
'19 Kids and Counting' stars feeding family for only $5 a day!
"For groceries, we mainly shop at discount grocery stores, warehouse clubs and co-ops. You can save thousands of dollars by doing just that. We buy mostly in bulk and stock up once a month on staples like butter, cereal and oats–it's just cheaper. And then I go back every three or four days to get our fresh produce.
What do you think about the insanely low grocery bill for the Duggars? Tweet us @OMGNewsDaily or leave a comment below.