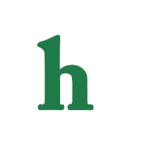 "16 and Pregnant" star Ashley Salazar is pregnant again. The former reality star and her boyfriend, Justin, are expecting their second child together..
'16 and Pregnant' star expecting second child
Fans may remember that Ashley gave her first child, Callie, up for adoption to her aunt and uncle, and still sees her regularly.
Giving Callie up for adoption was a decision that Ashley struggled greatly with, and now seemingly regrets.
Ashley Salazar happy about pregnancy
However, Ashley Salazar is very happy about this new baby. "I'm really excited about the baby, but I'm nervous about what Callie will think in the future. We really care about her we don't want her to be mad at us about what we did when were really young, just teenagers and we didn't know," Ashley told Radar Online.
The "16 and Pregnant" star will graduate in May from the University of North Texas and will earn her degree in journalism. Salazar is currently a freelance writer.
"We don't know what we're going to tell Callie, she's so young, but we want to respect my aunt and uncle so that they understand how much we love everyone," Ashley added.
What are your thoughts on Ashley Salazar and boyfriend having another baby after giving their daughter up for adoption? Tweet us @OMGNewsDaily or leave a comment below.