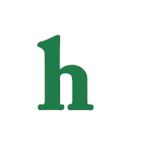 "16 and Pregnant" season 5 is set to debut on April 29th, and it looks like another dramatic season is on the way.
'16 and Pregnant' season 5 to debut in April
In the first sneak peek clip a girl named Madison is pregnant, and her mother, who had her own baby just 3 months earlier, seems very unsympathetic.
Madison's mother tells her that her life is ruined, and that she has to move out one month after her baby is born.
Madison's mom says she either has to live with the father of the baby, a boy named Cody, or move in with her dad.
Madison's mom kicks her out of the house
Madison cries and tells her mother that she doesn't want to live with her father, or Cody, because they "don't even know each other."
Madison is obviously scared, but her mom's not budging on her moving out due to overcrowding in their house.
Will you watch "16 and Pregnant" season 5? Tweet us @OMGNewsDaily or leave a comment below.