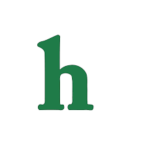 Okay, so who doesn't love a good teen angsty television show? Whether you admit that you love the teen/young adult soaps, or not, here are the best of the best Netflix currently has to offer on their live streaming function in no particular order.
1. Dawson's Creek – Dawson or Pacey? That is the question Joey (Katie Holmes) spends 6 seasons trying to answer, and along the way there is some serious drama, hilarious moments, shocking revelations, and steamy scenes.
2. Buffy The Vampire Slayer – It's hard to be a teenager and save the world on a daily basis, but it's all in a days work for Buffy (Sarah Michelle Gellar.) Not only is she gorgeous, she knows how to kick butt. Not to mention David Borenaz as Angel is never a bad thing.
3. My So-Called Life – Sadly the television show that first showcased Claire Danes' acting ability, and Jared Leto's hotness was canceled after it's season 1 cliffhanger, but that doesn't mean you can't watch the cutting edge show all about the struggles of teenage life.
4. Felicity – Sure, she followed her high school crush to college, but does that mean she can't find herself in the process. Whether it's pre-hair cut, or post hair cut, Felicity, (Keri Russell) always looked gorgeous!
5. One Tree Hill – Basketball, sex, drama, and love; enough said. Lucas Scott (Chad Michael Murray) and his half brother, Nathan Scott, never could get along. Probably because they had an evil father, but all that changed when basketball came into the equation. This long running show only recently ended it's reign, and transition from high school drama to young adult soap.
6. Laguna Beach – Okay, it's a "reality" show, but that doesn't mean it isn't full of drama. Kristin Cavallari plays the bad girl in the real-life town of Laguna Beach, CA. She and Lauren Conrad can't stand each other, yet run in the same social circle, and are in love with the same boy, Steven Colletti.
7. Gossip Girl – Are these kids for real? All the back stabbing and OMG are only intensified by your curiosity to find out who the [bleep] the Gossip Girl actually is!
8. Pretty Little Liars – This is one of the most popular shows of the past 2 years. Based from a book, four girls struggle to solve a murder mystery, while being majorly blackmailed by a mysterious figured known as "A."
9. Vampire Diaries – The cast is hot, but the story lines are hotter! There is not one single episode that won't leaving you saying "wow." The Salvatore brothers are more than just the hottest guys in Mystic Falls, so much more.
10. Friday Night Lights – Texas and Football. What could be better? How about those football players getting themselves into some serious trouble? You can't go wrong with a little teen sports drama, right?
There you have it. 10 of the hottest teen TV dramas streaming on Netflix. Let them fill up your instant queue, and your Summer nights!
Tags:
buffy the vampire slayer
,
dawsons creek
,
felicity
,
friday night lights
,
gossip girl
,
laguna beach
,
my so called life
,
netflix
,
one tree hill
,
pretty little liars
,
teen tv dramas
,
television
,
tv
,
vampire diaries